THE UNITED STATES ARMY WHITE SANDS MISSILE RANGE
General Mission
White Sands Missile Range is located at Las Cruces, New Mexico. White Sands Missile Range is a National Asset, critical for enabling National Security Modernization through Independent Development Testing, Operational Testing, and Evaluation and provides unmatched infrastructure and capabilities to test, evaluate, and train emerging technologies in a Multi-Domain Operations environment. Our motto is "Testing the Future, Changing the World."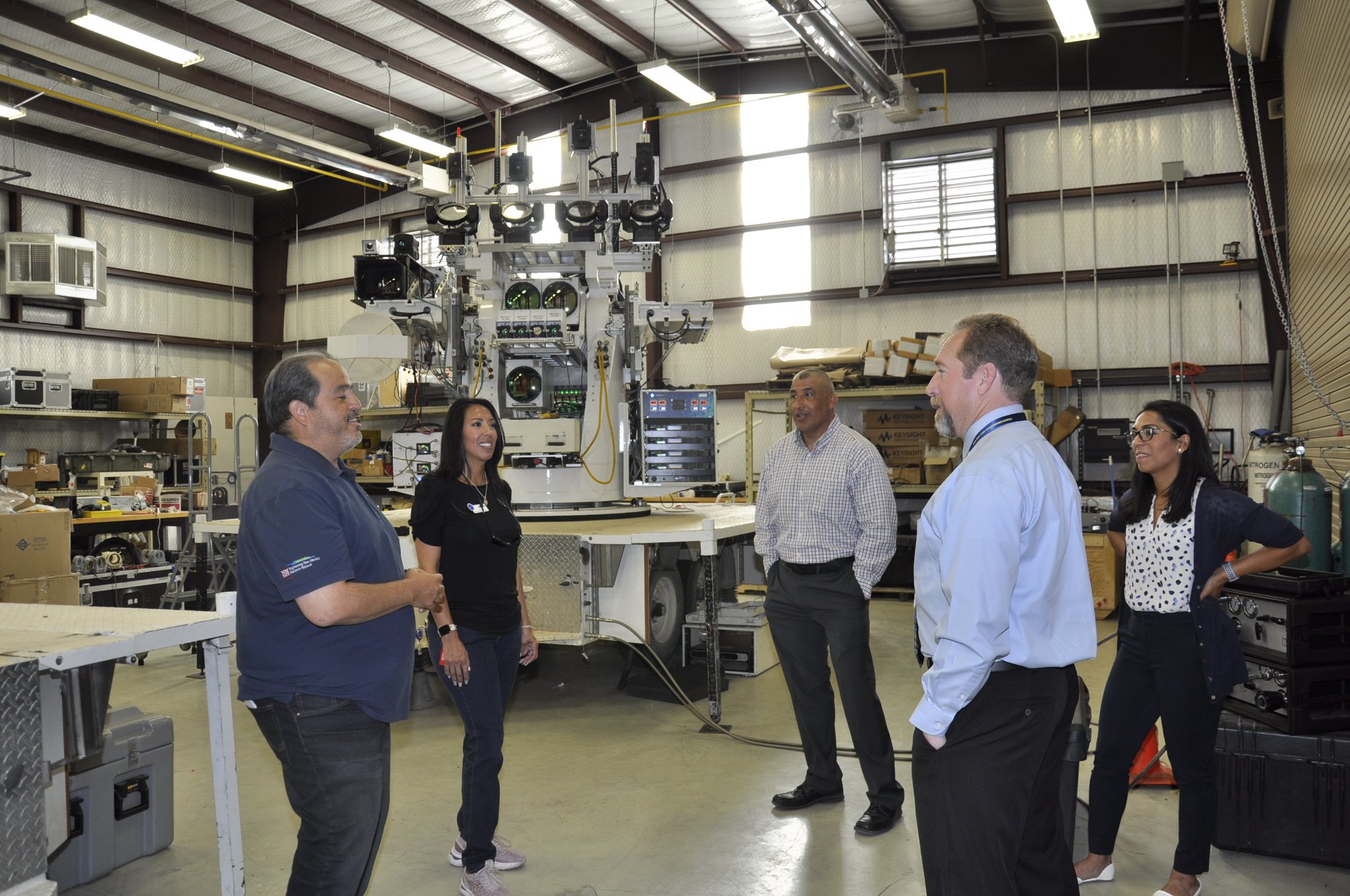 Day in the Life
What do we do at White Sands Missile Range? We shake, rattle and roll a product, roast it, freeze it, subject it to nuclear radiation, dip it in saltwater or roll it in the mud. We test its pain, bend its frame and can even gauge the effect its propulsion material has on flora and fauna. In the end, if it's a missile, we fire it, record its performance and bring back the pieces for postmortem examination. All test data is reduced, and the customer receives a full report.
Local Attractions
White Sands Missile Range is located close to a variety of interesting attractions and local sites. They include White Sands National Park, home to the White Sands Balloon & Music Festival, River Bend Hot Springs, a natural mineral water hot spring, and Hatch, New Mexico, home of the hatch chile and hatch chili festival. Nearby you can also find the Las Cruces Harvest Wine Festival and the New Mexico Farm & Ranch Heritage Museum which highlights over 4,000 years of history in this region through interactive exhibits, demonstrations, oral histories, objects, and educational programs.
History
It began with a test of the world's first atomic bomb in 1945. After 76 years and more than 42,000 rocket and missile tests, White Sands Missile Range continues as the premier military test range in America, earning its title as "Birthplace of America's Missile and Space Activity."
Comprised of 3,200 squares miles (roughly the size of Rhode Island and Delaware), WSMR supports Army, Navy, Air Force, and other users as it conducts more than 3,000 tests annually!
Reasons to Work at White Sands Missile Range
A few current employees provided some quotes about what they like most about working at WSMR:
Engineers make things better! Working at WSMR, you do this on a much larger platform with a greater purpose while working towards improving our data collections efforts by applying your academic instruction to real world problem solving.
Joining White Sands Missile Range enabled me to have a flexible and stable career in a field I love. It has opened many doors.
I have a lot of responsibility with this unique position. Every day I work with ammunition and explosives that are used here on WSMR where it all starts with testing and evaluation.